An emerging technology worth the hype
If you scroll your news or social media feed, you undoubtedly will have seen dozens of articles talking about Blockchain and its potential capabilities. These articles are usually written from a technical perspective, by authors with a background in mathematics and computer engineering, resulting in a lack of general understanding for the technology. However, key thought leaders across various industries including Finance, logistics and retail believe that Blockchain holds an immense amount of potential to change our world as the technology continues to develop.
To understand Blockchain, one must understand the most well-known and pioneering user of Blockchain, which is Bitcoin. Bitcoin is a digital currency, first released in 2009 but gained significant media attention on 2017 as prices surged. Bitcoin is one of many 'cryptocurrencies' (named as they use cryptography to keep it secure), there are no physical coins or notes and is not issued by any bank like a fiat currency, but it can still be used for online purchases.
Unlike a fiat currency, Bitcoin is created, traded and stored on a decentralised ledger system – this is known as a Blockchain.
Blockchain can be simplified as a database – one which cannot be manipulated or deleted. A typical database will see files stored in folders, but Bitcoin transactions are stored in blocks as transactions occur. As the block is filled, it is 'chained' onto a previous block and added to added to the longer chain of transactions. Hence the term 'Blockchain'.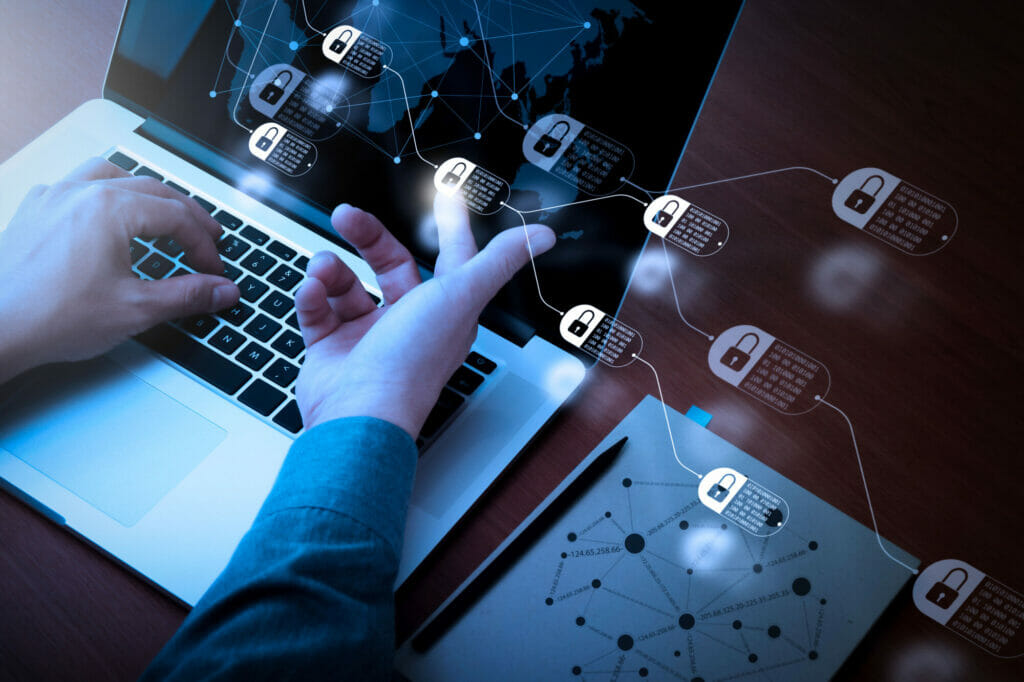 Key features of Blockchain technology:
Cryptographically secure: A user can only read or write information to the database if they have the correct cryptographic keys – ensuring information is only available to those who are meant to read and update it. It can also be deployed privately to selected individuals, further controlling the access of those who can view it.
Decentralised: Unlike traditional databases that may be compromised by hardware failure, Blockchain does not have a single point of failure. No single entity owns the network as the information relies on a peer-to-peer network and resides on several devices.
Tamper proof: As blocks of information are stored in the 'chain', new information is simply being attached to the previous block. As the previous block is not altered, this creates a record that cannot be altered. This is useful in situations where information must be preserved.
The technology is still in its early days. Despite that, there are still a number of use cases in development globally.
Key use cases:
Cross-Border Transactions: Many companies including Ripple and Santander are using blockchain-based technology for international payments. The technology removes the need for an intermediary bank and allows organisations and individuals to transfer money more securely and efficiently.
Smart Appliances (IoT): By storing the data that is collected by these devices onto blockchain, it is harder to tamper with and less likely to be at risk by cyber criminals. The blockchain can store, manager protect and transfer information from IoT sensors and other devices securely.
Digital ID: Blockchain can make record-keeping more reliable by the encryption of personal IDs, individuals can be in control of their own digital data and the way in which other parties can utilise it.
China Telecom (Europe) partners with Alibaba to provide a BaaS – Blockchain as a service package. We get involved with customers at the earliest possible stage to create a stable, secure Blockchain environment. Our team of certified experts will manage the deployment, operation, maintenance and development of Blockchain solutions. Our simplified operation and billing processes gives businesses peace of mind knowing their infrastructure is managed professionally and securely.
To find out more, contact us today
Sources:
1 https://www.alibabacloud.com/knowledge/what-is-blockchain
2 https://research.aimultiple.com/blockchain-applications/
About China Telecom (Europe) Ltd.
China Telecom (Europe) is your digital silk road between Europe and China-APAC markets. We are a strong APAC region partner for your digital transformation initiatives wherever, whenever you need telecommunication infrastructure and technology services.