Join us at Supply Chain Europe Virtual 2021
We are participating in the Supply Chain Europe Virtual 2021 hosted by Reuters Events, and we would like to extend that invitation to you to join us as an attendee on May 19-20, 2021.
Supply Chain Europe Virtual 2021 is bringing together retailers, manufacturers, logistics and technology leaders, the entire suite of executives and will provide a 360-degree view of how to maximize your network and operations, eradicate silos and deliver a flexible and sustainable supply chain future.
China Telecom (Europe) is participating as Golden Sponsor and will join the Fireside Chat session to discuss our technology solutions applied in modern supply chain management.
Fireside Chat: Cloud adoptions in Supply Chain: Closing the tech gaps in your operations
Explore how the increase of cloud adoption can contribute to further build resilience into your supply chain's infrastructure at a time where this is more essential than ever.
Discuss the roadmap to cloud computing and, through case studies and examples, explore the challenges that must be overcome within your operations to achieve success.
Assess the adoption of cloud across different global region, analysing the differences and extract learnings to improve your route to seamless cloud computing.

The essential themes for 2021:
Positioning supply chain as the driving force in your business
Digitally enabled visibility to maximize supply chain performance
Crucial strengthening of supplier and partner relationships to protect business continuity
Delivering empirical successes of sustainable supply chain excellence
Technology innovations to power supply chain resilience

Cloud computing supply chain management
Cloud computing is becoming an increasing imperative in the supply chain industry. Working from siloed systems with limited points of collaboration is being replace by interconnected systems that allow data to be better utilised by organisations.

In this 34 page report written from the interviews of leaders in supply chain businesses, business consultancy,  infrastructure providers and academics, Reuters Events in partnership with China Telecom (Europe), CTE, looks at how cloud computing is transforming supply chain management.  We look at what's important to know, how to develop it in your supply chain business and what are lessons learned from case studies in this space.
> Go to the report page for download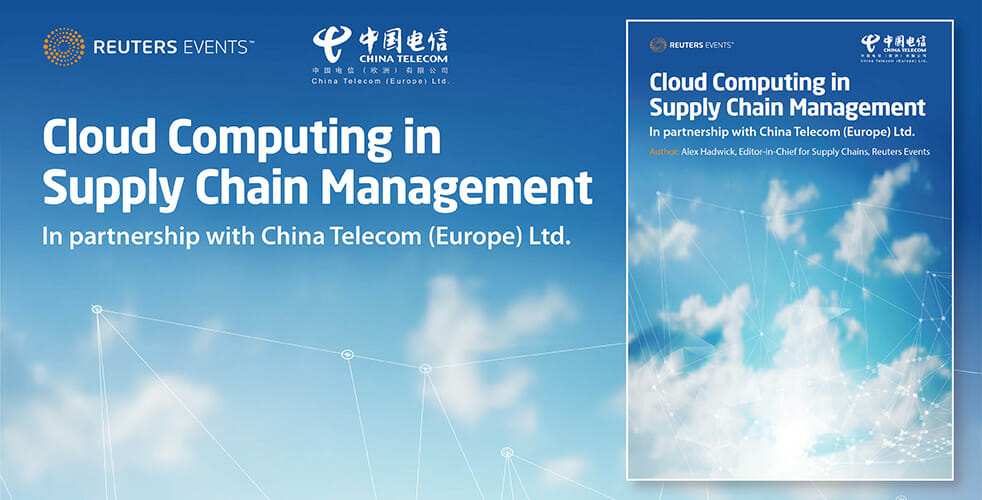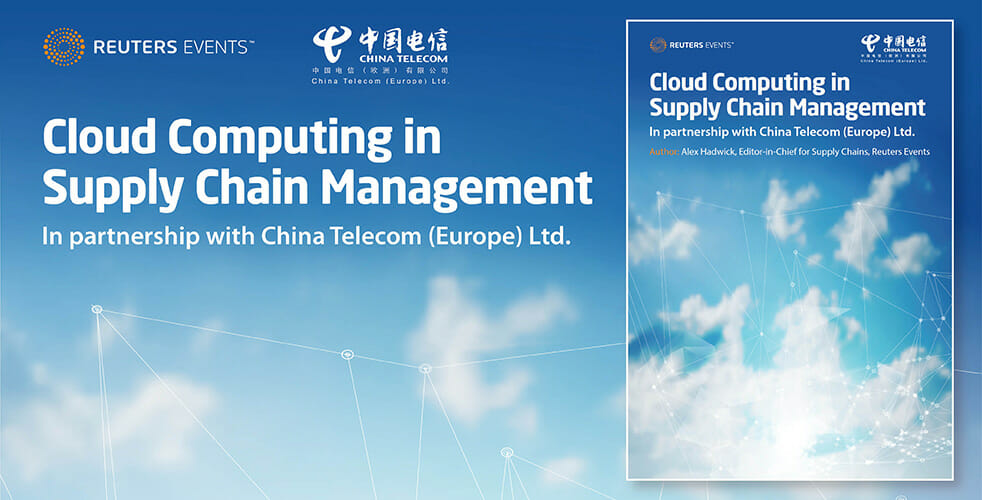 Return to All Events