China Telecom (Europe) Ltd. makes donations to aid the fight against the epidemic in China
Covid-19, a new pneumonia type coronavirus infection is affecting a sizeable part of the population in China, particularly Wuhan.
Many European organisations with Chinese roots, including China Telecom (Europe) Ltd., CTE have been working hard to donate aid to those most affected in China. CTE with its network of European offices procured 34,000 medical masks and other much-needed supplies. These were shipped to China through the Hongyuan Group to the front line in Hubei to help alleviate the spread of the epidemic.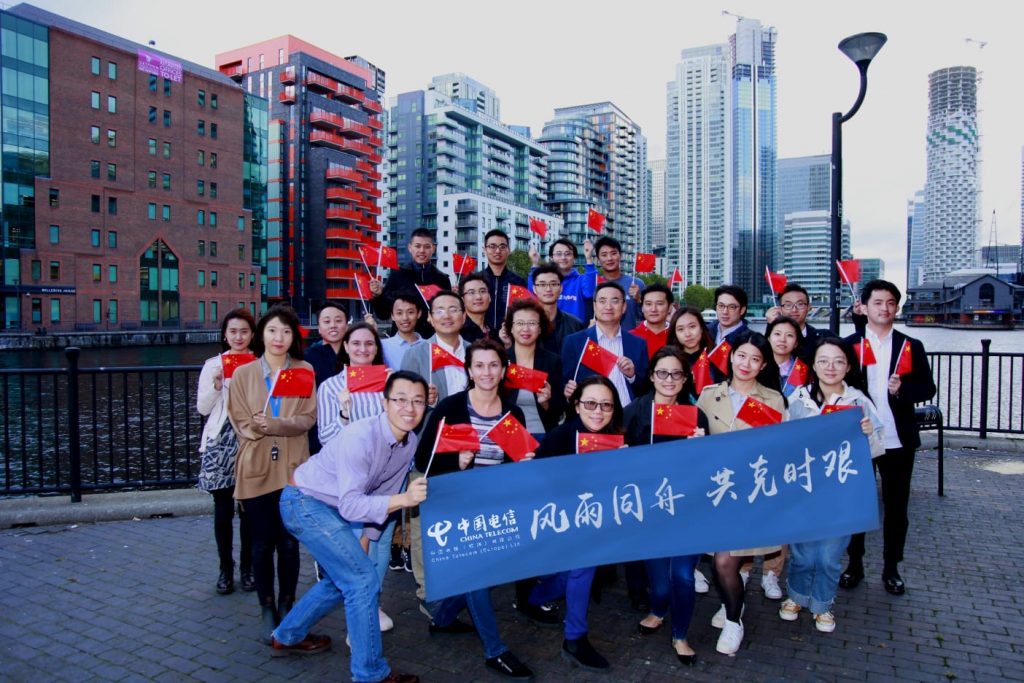 On the 17th of February, Ambassador ZHANG Ming, Head of the Chinese Mission to the EU, met with representatives from CTE and other European based Chinese companies that have donated supplies to China. During the meeting, Ambassador ZHANG discussed the progress that has been made in the prevention and control of the coronavirus epidemic and thanked all the businesses who are proactively assisting these efforts.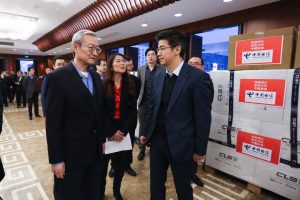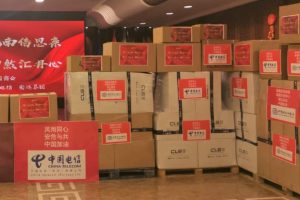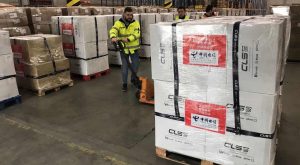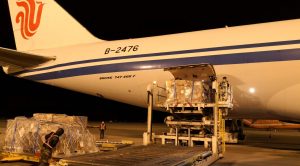 On the 25th of February, CTE procured a further 16,000 medical masks. With the assistance of the Chinese Embassy in Stockholm, these supplies were quickly cleared through customs to be dispatched to China. The shipment is being transferred to Hubei Charity Federation.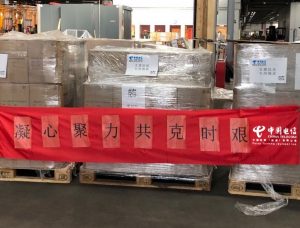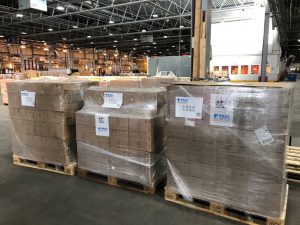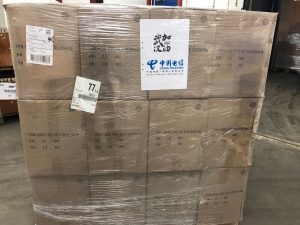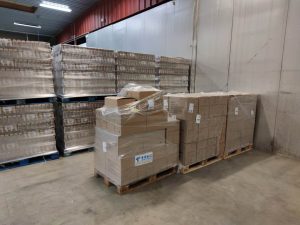 Although CTE is far from China Telecom Group's Headquarters in Beijing, they share a deep concern for China and its people. Everyone in the business continues to work hard providing telecommunication solutions between Europe and China, at the same time, working hard to donate medical supplies to help battle the spread of Covid-19 in China.
______
中国电信(欧洲)有限公司捐赠行动助力祖国抗击疫情
      血浓于水,祖国发生的新型冠状病毒感染的肺炎疫情牵动着每一位海外游子的心,包括中国电信(欧洲)有限公司在内的多家中资机构积极捐款并努力在欧洲各地奔走。欧洲公司采购的34000只医用口罩等抗疫防护物资,在中国驻欧盟使团的协助下通过宏远集团统一向国内发运,送往湖北"抗疫"一线。
2月17日,驻欧盟使团团长张明大使会见了包括中国电信(欧洲)有限公司在内的在欧中资企业代表。大使介绍了国内新冠肺炎疫情防控工作的最新进展,对各中资机构关注国内疫情情况并积极行动寻找抗疫防护物资、捐款捐物表示肯定。
2月25日,中国电信(欧洲)有限公司追加捐赠16000只的口罩。在中国驻瑞典大使馆的协调下,办妥了瑞典清关手续和中国入关准备即将从斯德哥尔摩的国际机场仓库发往湖北慈善总会。
中国电信(欧洲)有限公司各分部虽然远离家乡,但心系祖国。大家一面坚守工作岗位,一面努力联系采购最急需的医疗防护物资。目前,各分部还在积极采购更多物资,为祖国打赢这场不见硝烟的防疫攻坚战尽上自己一份绵薄之力。
About China Telecom (Europe) Ltd.:
China Telecom (Europe) Ltd. (CTE) provides integrated telecoms and communications services as local solutions for Chinese companies and global solutions for multinational corporations. CTE's unrivalled knowledge of the Chinese market, and regional offices across Europe, make CTE an ideal partner for European and Asian businesses looking to work in China and Asia.