China Telecom (Russia), a subsidiary of China Telecom (Europe) Ltd., is supporting its expansion in the Far East of Russia with the opening of an office in Vladivostok. The new office launched with an opening ceremony and business conference on 18 September 2019.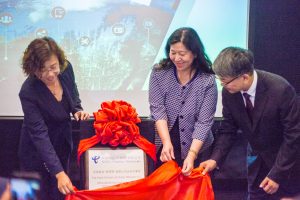 Representatives from the Chinese Consulate General in Vladivostok, the State Government of Primorsky Krai and the Vladivostok Municipal Government attended the launch event. They were joined by guests from local Russian operators and major Chinese institutions based in the region.
Yuan Yu, Deputy Managing Director of China Telecom Europe, greeted the guests, saying, "As China's leading integrated intelligent information service operator, China Telecom is committed to serving the digital economy and accelerating the digital transformation of enterprises. We have rich, practical and demonstrable experience in smart cities, government service, urban management, industrial internet and smart homes. China Telecom is also helping to build the 'Digital Silk Road', steadily creating a large bandwidth, multi-route, high-quality, low-latency, and controllable communications network across Europe and Asia. Of all the countries along the route, Russia has one of the closest relationships with China, and we hope to work closely with the Russian government and local businesses. We look forward to sharing digital, networked and intelligent development opportunities, and to jointly building the 'Digital Silk Road' and realising the rewards."
Ma Guangyi, leading the team from China Telecom (Russia), emphasised China Telecom's position as the first, and leading, Chinese telecom operator in Russia. He said. "We have already connected fibre optic cables at the border, with direct connections in Suifenhe, Heihe and Manzhouli, and interconnections through Mongolia and Kazakhstan. We operate Russian local communications business licenses. And our hubs in Moscow and Vladivostok provide comprehensive information services for Chinese and Russian companies. The new Far Eastern office has been set up in response to the ever-closer cooperation between Russia and China. We also want to make the most of Russia's strategic focus on developing the Russian Far East, which has attracted investors from across the Asia-Pacific region, with particularly impressive trade between Russia and China. Our presence in Vladivostok will allow us to better support and meet the demand for communication services from Chinese-funded enterprises here and the demand for digital construction from businesses nearby."
Park Tengfei, on behalf of the new office, added, "We will concentrate on expanding our Far East customer base in three sectors: B2O (local operator), B2B (enterprise), and B2G (government). Our customers will benefit from China Telecom's operational experience in China and Russia and deep understanding of digital transformation, our range of business models and personalized solutions, and our partnerships with local companies to deliver projects. We believe that our new Vladivostok office will boost information infrastructure construction in the Russian Far East and foster even stronger cooperation between China and Russia in information technology."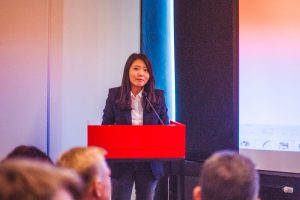 About China Telecom (Europe) Ltd.:
China Telecom (Europe) Ltd. (CTE) provides integrated telecoms and communications services as local solutions for Chinese companies and global solutions for multinational corporations. CTE's unrivalled knowledge of the Chinese market, and regional offices across Europe, make CTE an ideal partner for European and Asian businesses looking to work in China and Asia. Its subsidiary China Telecom (Russia) has been operating from Moscow since 2012.
www.chinatelecomeurope.com